Oval Racing
June 15 @ 2:00 pm

-

10:00 pm

$15.00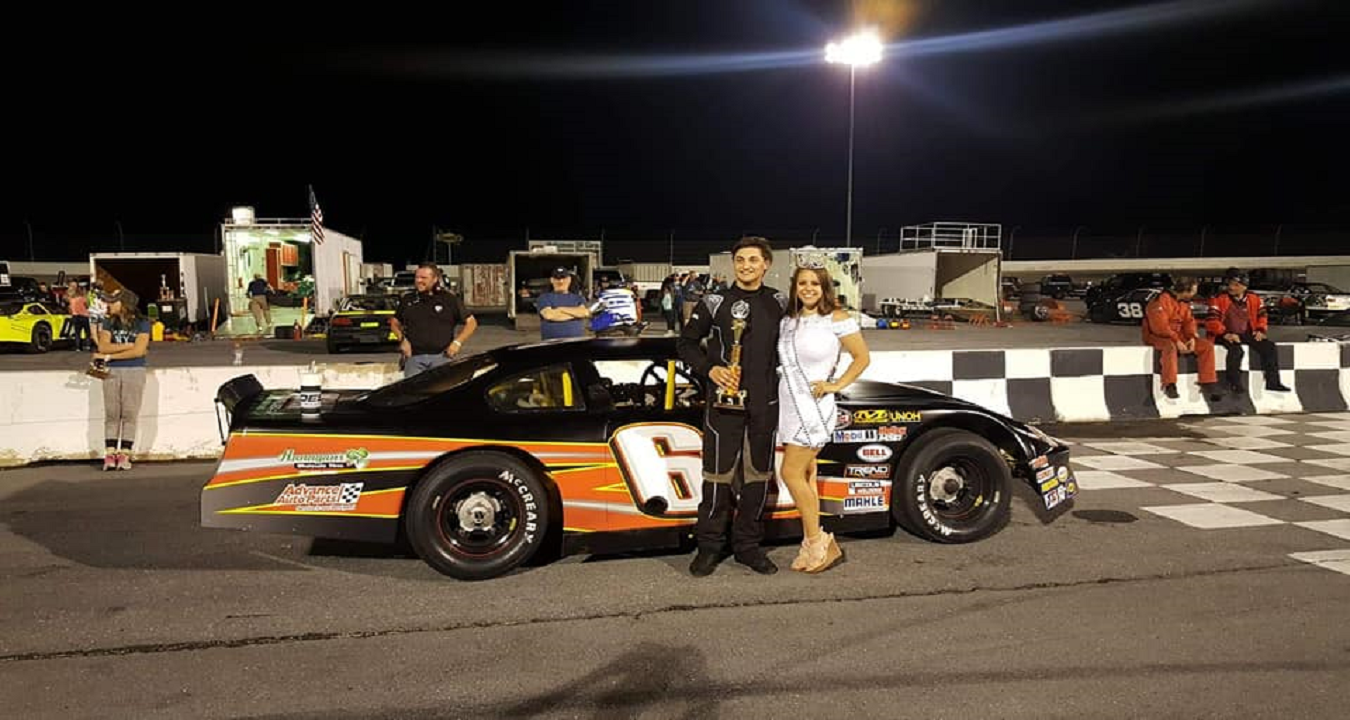 1. Gates open at 2:00 PM
2. Practice starts at 3:30 PM
3. Qualifying starts at 5:30 PM
4. Racing starts at 7:00 PM
Racing the following car classes:
Late Model (LM)
Super late models are the premier divisions of asphalt short track racing in the United States and Canada. They typically feature 600+ horse power engines under the hood of a custom built chassis weighing around 2,750 lbs. Most bodies are constructed from fiberglass and conform to the 2002 Approved Body Configuration agreement. This standard, along with the widespread use of this style of race car, allows teams to not only compete at local tracks but also to travel throughout the country hitting major events nationwide.
Sportsman (SM)
Also known as super sportsman cars, limited late models, late model stocks or outlaw cadets; some of these models look just like dirt late models. A limited late model typically uses a small-block V-8 with a 5.7-liter engine. Most tracks have a displacement limit for a limited late model engine. Frames can also be a standard automotive type.
U-Car (UCAR)
U-Car is an acronym for U Can Afford to Race and the division is intended for low budget racing excitement. U-Cars utilize a standard production front wheel drive car and chassis powered by a stock 4-cylinder engine, outfitted with racing safety equipment. Cars can be prepared for the racetrack for a few thousand dollars and are intended for the casual racer who wishes to experience racing action in a fun economical race car.
Legends (LEG)
Legends car racing is a style of race car, designed primarily to promote exciting racing and to keep costs down. The bodyshells are 5/8-scale replicas of American automobiles from the 1930s and 1940s, powered by a Yamaha motorcycle engine. The worldwide sanctioning body for legends car racing is INEX.
Bandoleros (B)
Bandolero car racing is a type of entry-level racing in the United States and Canada. Many bandolero car drivers move into Legends racing. Cars can reach in excess of 50 mph, but do not accelerate very quickly. The most wins in Bandolero race cars used to be held by Joey Logano but was broken in 2016 by Clay Thompson. The cars are built like miniature stock cars, with a tube frame and sheet metal cage. Drivers enter through the roof of the vehicle. Most drivers range from 8 to 14 years old, but older drivers can also race. The cars race on 1/4 mile, 3/8 mile and 4/10 mile ovals and also road courses and dirt tracks.